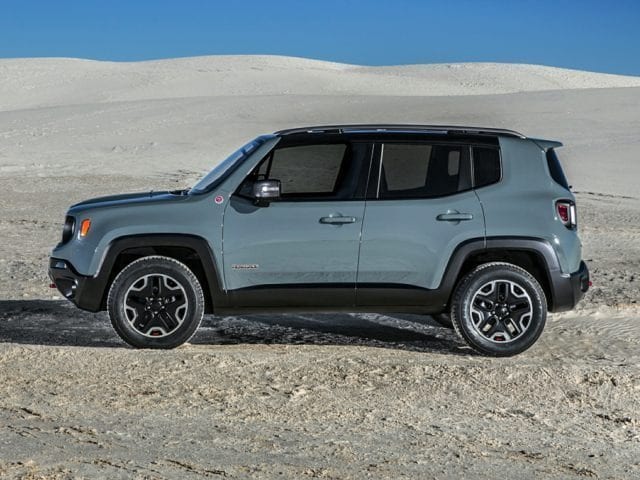 ​
Auto insurance companies offer lower rates on vehicle models they expect to be safer—either for having comprehensive accident-avoidance technology, or for appealing to more responsible demographics. Thus, fun little sports convertibles that encourage stoplight drag racing and provide minimal protection tend to get charged more than tank-like minivans toting precious cargo.
This year, however, there was a surprise upset on Insure.com's Top 10 Least Expensive Vehicles to Insure list.
The top spot on the list was, admittedly, taken by a minivan. But unlike previous years where vans have dominated the Top 10, Jeep SUVs claimed a full 50 percent of the list, including second and third place: the 2017 Jeep Renegade Sport and Jeep Wrangler Black Bear, respectively.
This makes a great case for SUV shoppers on the fence. The subcompact Jeep Renegade is available with intelligent four-wheel drive systems, giving it more capability than competitors in its class. The price for this capability is fuel economy, but the lower insurance rates help offset that cost. It also means insurance companies consider these vehicles safe bets, which should give the driver confidence, too.