New Ram 2500 & 3500 Trucks for sale in Helena, Montana
Power to Perform
New Ram 2500 & 3500 Heavy Duty Trucks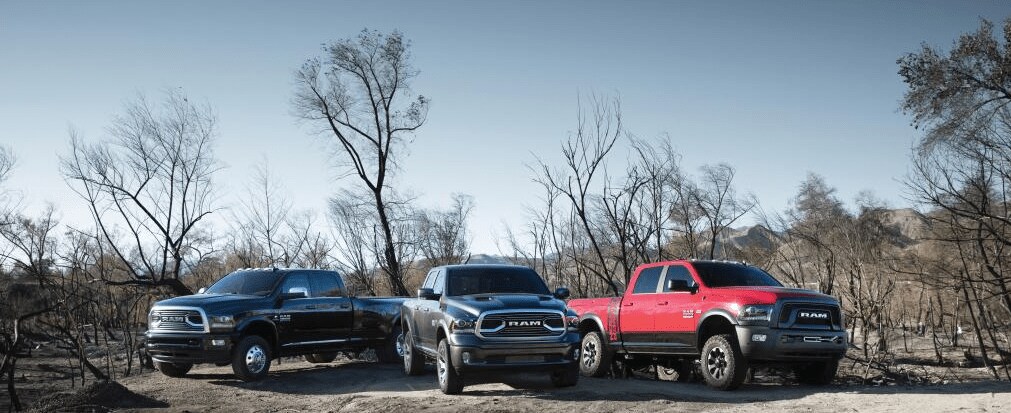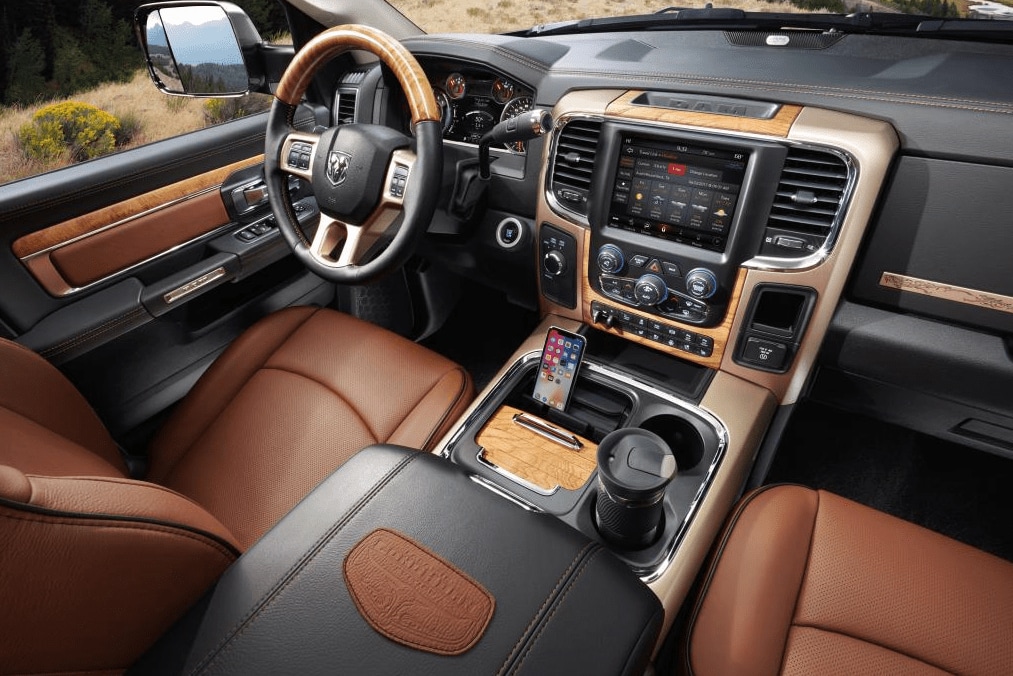 When the Going Gets Tough, the Tough Get a Ram Heavy Duty Truck
When does one do when one's light-duty pickup truck cannot tackle the job at hand?  Should one simply pack it in and head home?
Well, for many throughout the greater Helena, Great Falls, Butte and Bozeman area, giving up is out of the question.  For those folks, commitment to a task goes way beyond agreeing to the initial request.  Commitment to a task is bringing it to completion -- and doing so well, too.
Now to return to the aforementioned scenario: the truck that's just not up to snuff.
Rather than lament the vehicle's inadequacies, you can take a more proactive approach: call in reinforcements.
What does that mean in the world of Ram?  Breaking out the big boys -- the American automaker's lineup of heavy-duty pickup trucks, like the 2500 and 3500.
For these world-class utility vehicles, there is seemingly no task too tall, no mountain too high.  Unlike many of their light-duty counterparts, these pickups are the sort to receive a challenge, knock it down and come right back, begging for more.
Better still, there's countless ways to outfit your Ram heavy-duty.  With myriad cab styles, bed lengths, engine and transmission options, finding your perfect fit has never been easier.
Shopping for a New 2500 or 3500 is Easy in Helena
And with our online finance application, you no longer need wait till you're at the dealership to begin the purchase process.  Now you can do so right from the comfort of home.
While you're on our website, there's two other pages you may wish to peruse: our dealership-specific specials and global incentives.  Therein, one will find a multitude of attractive offerings on many of our most popular vehicles.
Ready to discover all else the Ram heavy-duty fleet brings to the table?  Then, head on over to our Helena, MT facility.  We'd be delighted to address any lingering questions or concerns you may have, as well as arrange test drives in any vehicle available on the lot.
*Price does not include title, license or dealer doc fees.